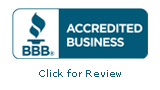 Thanks for taking the time to view the Zach Building Co. Web site. I hope you enjoy the sampling of homes that our site has to offer.
Who Are We
The Zach Building Co. was founded in 1947 by my grandfather. My father and his brothers built homes in the Milwaukee area until my grandfather's passing. Today, the third generation of Zachs is the principals in the business; my brother Matt and I have been running it for 12 years. Our objective is to keep the family-business mentality intact. Designing about 10 homes a year and building up to 15 allows us to give our clients the individual daily service that is expected from a small builder.
Custom Homes
Truly a custom home builder, Zach Building Co. has dealt with all facets of single-family construction. Our award-winning designs have been sought after by builders and architectural firms nationwide. Being one of the first design builders to incorporate and implement many new trends - such as three- and four-season rooms, hearth room concepts, first and second floor laundry rooms, T.J.I. construction, and SIPP and I.C.F. techniques - has made the Zach name a leader in the industry.
Architectural Services
The Zach Building Co. is a full-service design builder, familiar with all types of single-family construction. We have used – but are not limited to – SIPPs, I.C.F.s, steel framing, tilt-up construction, conventional framing, wall and floor trusses, complete T.J.I. construction, spancrete products, log construction, and post-and-beam and concrete techniques. Styles of homes that we have designed include:
Prairie
Contemporary
French Country
English
Traditional
Arts and Crafts
Colonial
Country
Early American
Mediterranean
Victorian
Georgian
We are not limited to these styles, however; we are willing to design just about anything. All drawings are done in Auto-Cad.
Fees for design work are simple: Preliminary drawings cost $400. This will include all floors that constitute living space and front elevation, done to 1/4-inch scale. Working drawings are charged $1.75/square foot of living space, and will include separate electrical schedule, necessary details, cross sections, cabinet details and callouts. Decks are drawn for $0.60/square foot.
Need Help Getting Started?
We will be happy to assist you with:
Lot Availability
Lot Selection
A Complete Lot Evaluation
Other Services
We also can provide clients with
Competitive bidding on a custom plan
Structural engineering
Surveys
Site grading plans
Soils testing
Soil engineering
Site evaluation
Landscape plans
My phone number is 262-367-7157. I would be happy to answer any questions. Budget, fairness and up-front honest pricing is the only way to do business. Most of our more popular homes and layouts you have seen on the Web site. I will show additional custom homes by appointment.
Looking forward to hearing from you,
Bill Zach